'A place where mind, body and soul come together'
At Hot Lotus you can take advantage of additional therapies available alongside the extensive class schedule. Our therapy rooms provide a relaxing and calm environment – perfect for escaping the stresses of modern life.
A team of experienced Holistic practitioners offer a wide range of therapies including hypnotherapy, counselling, psychological therapy, energy healing, many forms of massage and reflexology.
We also have a weekly Mind flow Yoga class and will hold regular mindfulness workshops.
Whether it's a treatment for chronic pain, disease, injury or for relaxation, our practitioners will make sure that their initial consultation with you ensures that a holistic treatment plan is made, meeting your needs, and helping to achieve your expected results.
Massage Therapies
Massage is one of the oldest of the healing arts with tangible and far-reaching benefits.
As an accepted part of many physical rehabilitation programs, massage therapy has proven beneficial for a wide variety of chronic conditions as well as the relief of stress and tension.
At Hot Lotus we pride ourselves on the quality of your massage experience.
Our team of highly skilled and professional therapists are dedicated to delivering a massage that exceeds expectations, so whether it's to heal, revitalise or simply relax, we have the right massage for you.
Holistic Swedish massage therapy promotes relaxation and can help ease aches and pains. It helps trigger the release of the body's natural painkillers and gives a general sense of contentment.
Swedish massage not only feels exceptionally good but is also relaxing and invigorating.
It is an incredibly popular massage offering long-lasting stress relief and a fantastic feeling of well-being. Additional benefits include:
Enhanced feeling of relaxation and contentment
Relief from headaches and back pain and from stress and tension
The release of endorphins, the body's feelgood hormones
Improved blood and lymph circulation
Increased energy levels and feelings of vitality
Injury recovery
A general sense of health and well-being
Reflexology
Reflexology is a popular and relaxing treatment based on the principal that reflex points on the soles, tops and sides of the feet are connected to corresponding areas throughout the body. In this way the feet can be seen as a map of the body.
During a reflexology session the reflexes will be worked with thumbs and fingers using specialised massage techniques to help correct imbalances in the body and help release blocked energy.
Many people describe a profound sense of relaxation and increased energy following their session. In addition, specific studies indicate that reflexology may
The benefits:
Cleanses the body of toxins
Boosts the immune system
Increases circulation
Promotes healing
Balances energy
Can help promote fertility and help during pregnancy
Reiki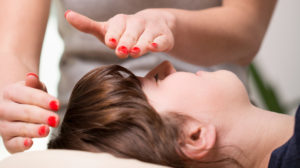 Reiki is a Japanese technique for stress reduction and relaxation that also promotes healing. Rei translated in English means 'the higher power or God's wisdom' and Ki stands for 'life force energy'.
It is administered by 'laying on hands' and is based on the idea that an unseen 'life force energy' flows through us and is what causes us to be alive.
If one's life force energy is low, then we are more likely to get sick or feel stress, and if it is high, we are more capable of being happy and healthy.
Reiki is a simple, natural and safe method of spiritual healing and self-improvement that everyone can use. It works in conjunction with all other medical or therapeutic techniques to relieve side effects and promote recovery.
The benefits:
Feel more relaxed and at peace
Cope with difficult situations
To relieve emotional stresses and strains
Remove the negative energy blockages that stand in your way of achieving the abundance, friends, love, health, peace, prosperity and spiritual growth that you deserve to achieve
To heal your past by releasing your burdens and the trapped negative energy associated with them, helping you become more balanced and emotionally stronger
Talk Therapy
At Hot Lotus we are delighted to have a number of experienced therapists as part of the team.
Our Therapists are kind, compassionate, non-judgmental and are here to help you.
Our team of Counsellors and Psychotherapists offer a variety of counselling approaches, including Cognitive Behavioural Therapy (CBT), Gestaldt therapy, humanistic counselling, person-centred counselling, and integrative counselling. What this means, if you've not heard these labels before, is that they have a range of counselling techniques and tools to use, depending on your circumstances. This is not a one-size-fits-all service – your sessions are designed to meet your unique needs.
Our Child Therapy sessions will include various methods including art and play therapy.
Whether you're looking for short-term counselling for a specific problem, or longer-term intervention for deeper, underlying issues, our counsellors and psychotherapists work in a non-judgemental way, creating a safe and confidential environment.
Our team have over thirty experience in a variety of settings including mental health, schools and the NHS, so they are confident and very professional, as well as caring and dedicated.
Our team are all registered with the relevant professional organisations; the British Association of Counselling and Psychotherapy (BACP), The UK Council for Psychotherapy (UKCP) or the British Association for Behavioural and Cognitive Therapies (BABCP).
To book an appointment or to talk to us about what may help, you are welcome to phone or get in touch via the Contact Us form on the website.
Thai Yoga Massage
The ancient art of Thai Yoga Massage combines acupressure, assisted Yoga postures, meditation and energy healing. It is a deeply therapeutic and holistic treatment which aims to restore balance to the body and mind.
Typical benefits include:
Easing muscular aches and pains
Improving posture and flexibility
Promoting deep relaxation
Improving digestion and circulation
Relieving mental exhaustion and stress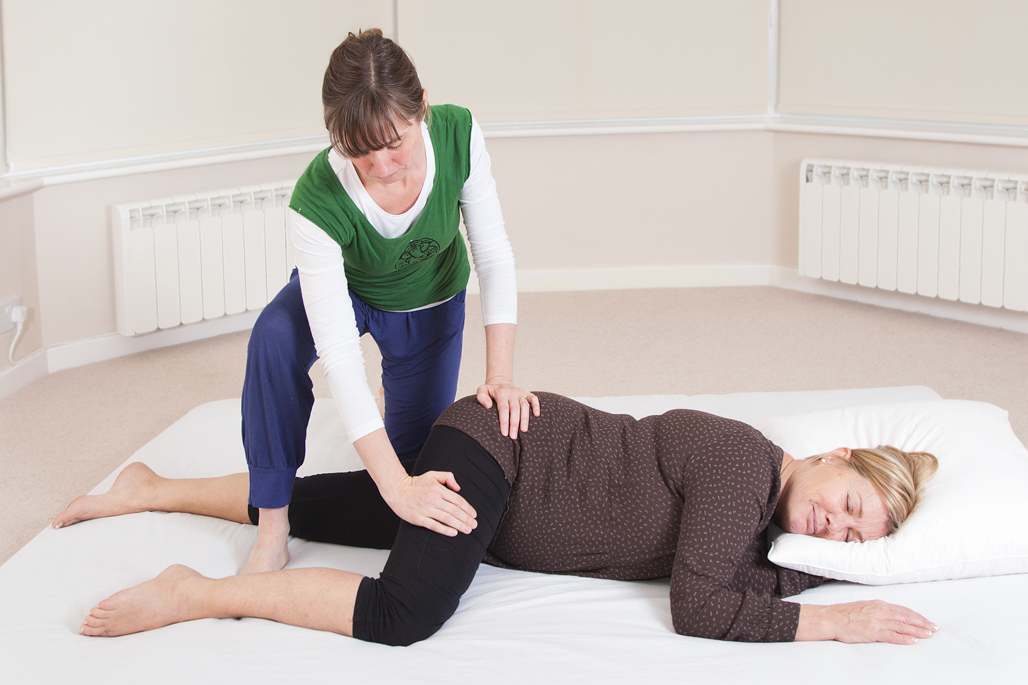 What to expect at a treatment:
The massage takes place on a futon on the floor and the client is fully clothed throughout. I use smooth, flowing movements to press and stretch the whole body. I use my hands, feet, forearms, elbows and knees to release any energy blockages to bring a sense of well-being. Each massage is tailored to the needs of the client.
Indian Head Massage
Indian Head Massage has been practised for thousands of years and has it roots in the Ayurvedic tradition. It aims to promote healthy hair, provide immediate relief for tense muscles and induce a feeling of relaxation and well-being. It is thought that receiving Indian head massage can help to
Release muscle tension
Improve circulation to the skin, scalp and hair
Ease mental tension and tiredness
Aid better sleep and reduce insomnia
Improve concentration
Relieve tension headaches
Provide relief from mental and emotional stress
Traditionally in India these skills were handed down through the generations; with grandmothers massaging mothers and mothers massaging children. For men in India head massage can be included in a trip to the barbers.
What to expect at a treatment:
Before the treatment there will be a short consultation to find out exactly how I can tailor the treatment to your requirements. Typically, a massage starts with you in a seated position while I massage the soft tissues of the upper back, shoulders and arms before moving to the head and scalp.
You will then transfer to a lying position, for greater comfort and relaxation, while I continue to massage the neck and facial muscles. Although I would recommend the use of oils for Indian head massage I do offer a dry massage option, without the use of oils, if you prefer.  I have a range of scented Ayurvedic oils as well as unscented that you can choose from.
Treatment Room Hire
If you're an experienced, qualified and fully-insured therapist interested in working from our centre, we would love to hear from you.
Our well-equipped treatment room features serene and contemporary decor, adjustable lighting, iPod/iPhone/MP3 docking station, vanity unit with wash basin (hot and cold water) and a hydraulic treatment couch.
Our talk therapy room offers a calming environment with adjustable lighting, iPod/iPhone/MP3 docking station, comfortable seating and occasional tables.