Festive Peak District Retreats – November 2022 and December 2022
In November 2021 we held our first retreat in the Peak District at an amazing venue – the Cattle Shed. We had a fabulous time with everyone signing up to attend one of our weekends later this year. Just take a look at some of the reviews:
Our location, the Cattle shed, couldn't be a better place to get away from it all. Situated close to home in the Peak District where you will enjoy breath taking wintry views. Our venue is a beautifully restored cattle shed, but don't be alarmed it bears no resemblance to a shed any more! It has been lovingly and tastefully converted into a sumptuous property with every modern amenity and sits within spectacular scenery near to Grindleford in the Peak District.
Less than an hour from Manchester by car and accessible by train its right on our doorstep and yet when you arrive you will instantly feel cut off from the daily hustle and bustle and surrounded by the best nature the UK has to offer.
We have secured the venue for 2 weekends next year – the first weekend is Thursday 24th November through to Sunday 27th November and the second weekend is Thursday 8th December through to Sunday 11th December.
These retreats are perfectly timed at the start and during holiday season, a perfect moment to take a break from the craziness and recharge your batteries, leaving feeling festive and with a spring in your step and a boost of energy to see you through the rest of December.
Both of our winter retreat will have a festive vibe; and although we cannot promise snow again, you can expect a roaring fire, twinkly fairy lights and alongside our varied programme of yoga and walks we will enjoy comforting and nutritious food served alongside a variety of teas, coffee and in the evening a spot of Prosecco and wine (for those who want to partake in an alcoholic beverage.
The atmosphere will be very relaxed informal and is a great opportunity to come with a friend or partner and share the experience together or to meet new friends and like-minded people.
Classes
We will enjoy a varied program of classes, combining Vinyasa flows and our (Hot) Yoga 26 sequence alongside Restortaive yoga, yin and Yoga Nidra. A highlight of our programme will be our Sound gong bath on the Saturday. We will also include our signature Pilates classes including Inferno Pilates and Barre Pilates.
Our classes are suitable for all levels even complete beginners. You can take part in all the classes or pick and choose, it's your time so it's up to you! We had a mix of students in our recent retreat some familiar with yoga and pilates and some with one or the other and also a couple of complete beginners!
Alongside our accommodation there is a second converted shed which is accessible direct from the accommodation on the first floor and within here we have a fabulous place in which to practice. Whilst not as hot as our normal studio this beautiful space is warm and cosy, and you will work up a sweat in some of our energising classes!
Outdoor activities
We have some fabulous scenery and walks on our doorstep and we will venture out to enjoy the spectacular countryside. Our walks will leave us ready for a gentle restorative practice in the evening before dinner. We also have the fabulous outdoor Hathersage heated swimming pool in close proximity and will include a trip to the pool for those who fancy it!
Food and Drink
Our home for the weekend enjoys a fabulous open plan kitchen, dining and lounge area and all our meals will be enjoyed here with a majestic fireplace to keep us warm and toasty.
We will have our own resident chef, and will also utilise local caterers and enjoy local food and produce. One of the highlights of this year's retreats for many was the mouth-watering food.
All diets will be catered for, whether you are vegan, vegetarian or a meat eater.  Please let us know of any specific dietary requirements.
This isn't a teetotal retreat and we may on the last night staying up to the small hours dancing and enjoying a glass of our favourite tipple. A variety of soft drinks will be available throughout the day/evening plus tea and coffee.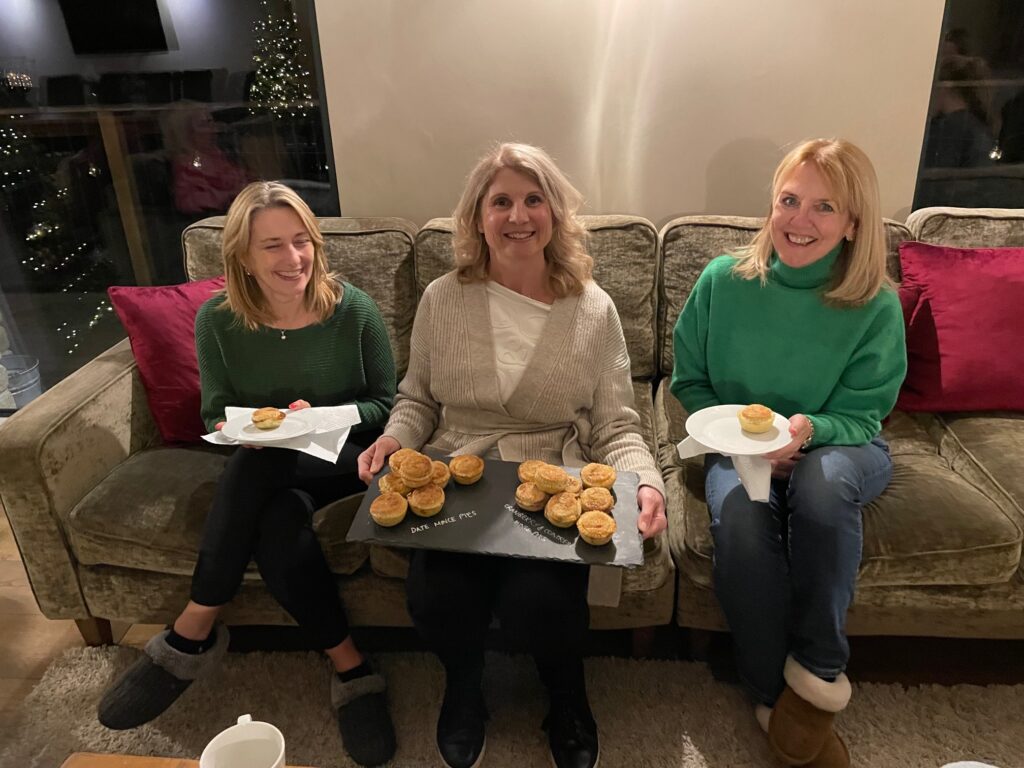 Accommodation
The property has 10 beautifully appointed en-suite bedrooms 2 with bath and shower over and 9 with large walk in showers. Each room features a super king size zip and link beds so we can set this up as two singles or super-king size at your request.
The bedrooms and bathrooms are so well appointed you would be forgiven for thinking you were staying in a boutique hotel, featuring contemporary fixtures and fittings and the beds made up crisp white linen.
You are guaranteed a good night sleep and with many of them enjoying views out into the countryside they are the perfect place to retire to if you want to enjoy a spot of quiet time.
What's included:
3 nights accommodation
A mix of Yoga & Pilates classes each day
Guided yoga Nidra relaxation each day
Country walks exploring local area
Full board including brunch, afternoon tea and evening meals
On our departure day there will a late buffet / brunch
Tea, coffee and soft drinks
What's not included:
Getting here! Once you are here it is all included
Bring your own yoga mat and yoga towels although we do have laundry facilities on site, so we are able to launder yoga towels but do bring at least 2 yoga towels
Prices
Full Price – £400 per person (based upon 2 sharing)
Single occupancy – £600 per person
How to book
Email info@hotlotus.co.uk to reserve your space
To secure your space you will need to pay a deposit of £150 with the balance payable by the end 31st August 2022
Deposits are fully refundable up to the end May 2022 so if you book and then need to cancel before the end May you will receive a full refund. From 1st June you would forfeit your deposit (unless cancelation due to illness / covid / pandemic etc).
We hope that you will join us – we can assure you it will be a weekend to remember!