VINYASA FLOW
Vinyasa means breath-synchronized movement, where each pose is matched with a breath. Students work through a series of poses called Sun Salutations, and like ashtanga, move smoothly from one posture to the next. It is because of this smooth movement that you may also hear vinyasa called "vinyasa flow" or simply "flow".
The purpose of the flow is to keep your practice moving which helps to improve cardio and stamina as the body is moving moderately or vigorously (depending on your level of fitness) for an extended period of time.
It has a similar effect to other cardio workouts such as running and aerobics but without the stress on the joints and with the added benefit of improving flexibility and core strength. It really is a total body workout.
Vinyasa Flow classes are fun and varied, so don't expect the same class each time although the key postures will be practiced each time these could be in a different sequence. Suitable for beginners and those who are already regular practitioner's classes will often follow weekly themes and will be fine-tuned to the level and abilities of students.
THIS CLASS IS HELD IN OUR UNHEATED STUDIO THE LOTUS LOUNGE ON THE FIFTH FLOOR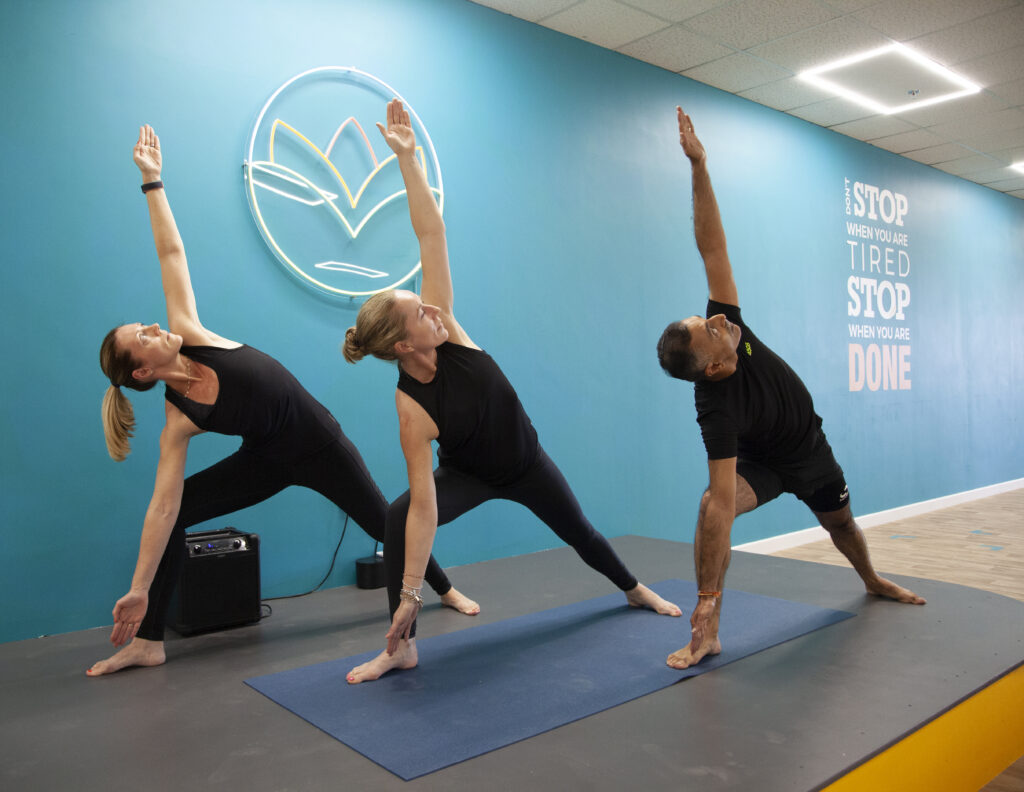 POWER FLOW
Like Vinyasa Yoga, Power Flow also takes it inspiration from ashtanga. It was developed in the 1990's as an attempt to make ashtanga yoga more accessible to Western students. It is sometimes referred to a "gym yoga" because it was designed to be intense enough to be attractive for Western athletes and gym-goers. And like vinyasa, power yoga is not a set series of poses but can be themed and change from class to class.
The main differences between Power and Vinyasa Flow:
Number of poses and how long they are held: Generally, in power yoga there are fewer poses which are held longer. While in vinyasa flow classes there are more poses which are moved through more quickly.

Strength or Flexibility: Power yoga tends toward strength building because the poses are held longer. While vinyasa flow tends toward flexibility because the focus is on linking the poses together in a continuous movement

Body or Breath awareness: Power yoga is more body focused while vinyasa flow is more breath focused.
THIS CLASS IS HELD IN OUR UNHEATED STUDIO THE LOTUS LOUNGE ON THE FIFTH FLOOR
SLOW FLOW
Slow Flow is Ideal for beginners due to the slower pace, this class gives you time to stretch out your body and still the mind, whilst we use our strength and flexibility in a more conscious way.  Breathing techniques and relaxation will be help to clear the mind of any stresses you may be feeling.
The class aims at building strength and flexibility through conscious and fluid movement. Set to soothing music, this class will focus on matching movement with the breath as we purposefully transition and hold each posture, giving your body time to engage with each muscle and move further into each posture.
THIS CLASS IS HELD IN OUR UNHEATED STUDIO THE LOTUS LOUNGE ON THE FIFTH FLOOR
NOURISHING FLOW
This 75-minute class is a midweek treat design to renourish the body and the mind, when we often need a boost to get us through the rest of the working week.
The class is structured into a number of elements, starting with pranayama breathwork. Pranayama refers to breathing exercises which with regular and sustained practice can supercharge your whole body and ensure you get the best out of your yoga practice and your daily life.
You will then move into an energising flow, continuing to work with the breath as this helps connect one pose to the next in a continuous flow. The flowing movements may sometimes be combined with some longer holds of certain postures.
After the energising flow you will slow right down to a restful practice allowing you to experience a deep sense of relaxation. This class is designed with beginners in mind, but different options will be given to suit different levels of fitness and ability.
This class will not only help build strength, flexibility and endurance in the body, but you will leave feeling refreshed, relaxed and restored
THIS CLASS IS HELD IN OUR UNHEATED STUDIO THE LOTUS LOUNGE ON THE FIFTH FLOOR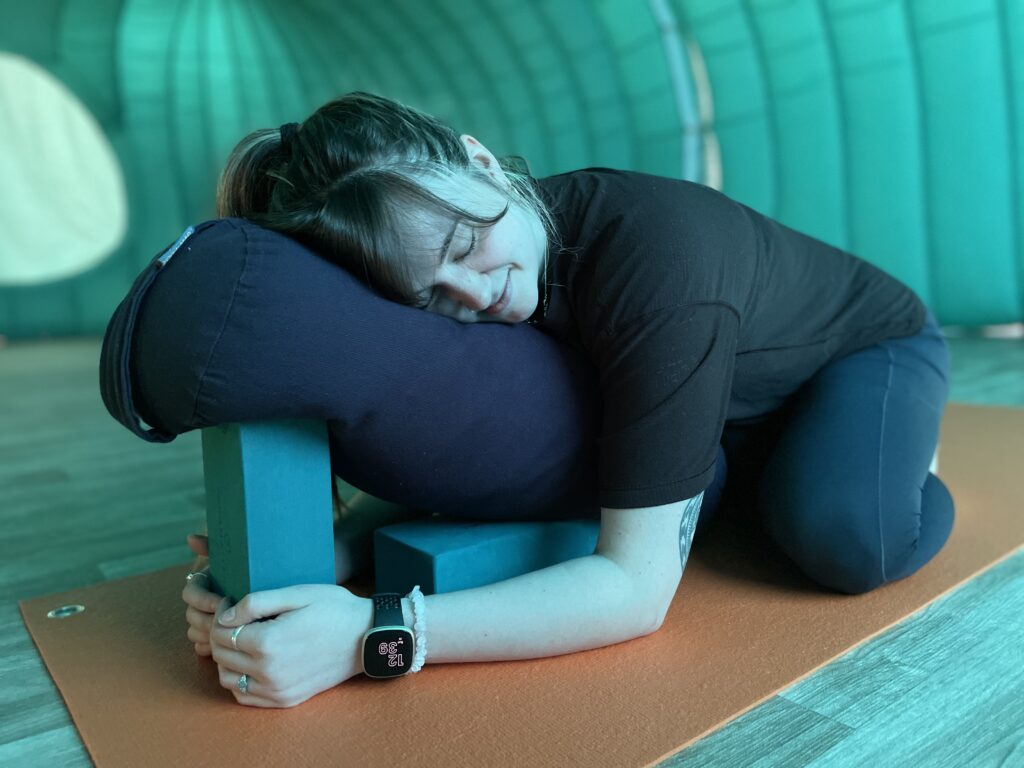 RESTORATIVE YOGA
Join us for 75 minutes of Restorative yoga and yoga nidra designed to reset, re-balance and relax a great way to end the working week and leave you rested and ready for a good night's sleep!
This is not a hot class but the room will be warm which will allow your body to go deeper into stretches and relieve tension.
During the class we will hold relaxing, revitalising postures, supported by lots of bolsters, pillows and blankets. The class sequence will be designed with our staple Hot 26 and Inferno Hot Pilates classes in mind, allowing you to address any tension, aches or pains.
We will close our practice with Yoga Nidra, this is the practice of deep, conscious rest and internal transformation through stillness. Your body remains in Savasana throughout the duration of the practice as you maintain focus on the path of your breath and engage your mind to remain fully aware of your inner world experiences. Mindfully observing thought, emotional and physical holding patterns reveals your internal programming and gives you the opportunity to release and reset at a vibrational level.
We have a range of props, bolsters and blankets but you may bring your own. Pillows can be substituted for bolsters.
We also have a range of these available to purchase at the studio.
THIS CLASS IS HELD IN THE DOME IN OUR UNHEATED STUDIO THE LOTUS LOUNGE ON THE FIFTH FLOOR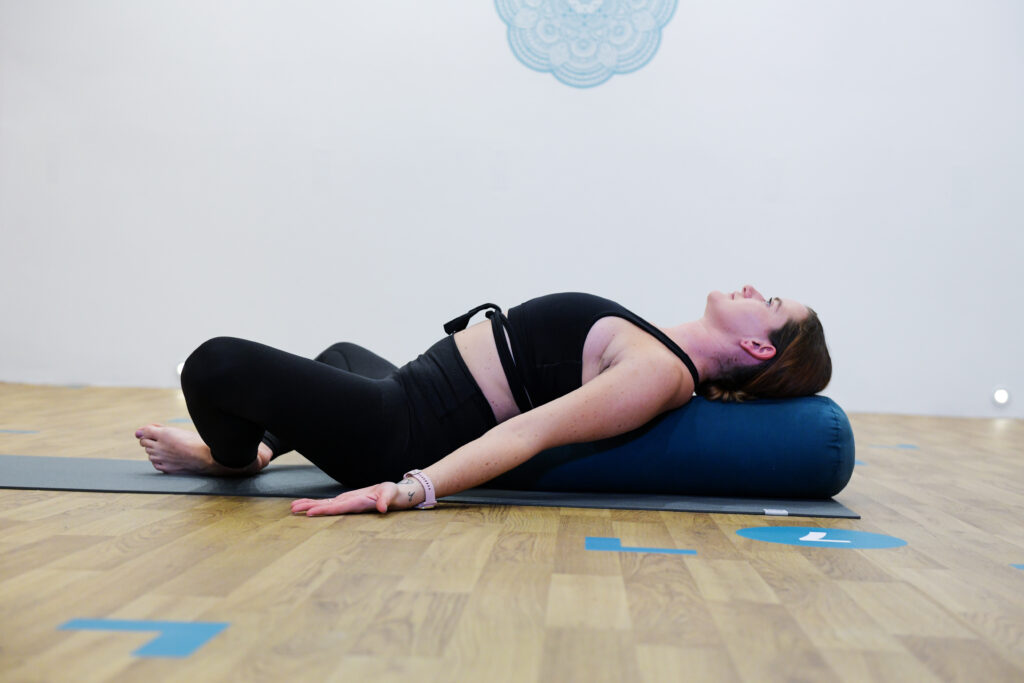 YIN YOGA
Yin is a great compliment to our normal "yang" styles of yoga at Hot Lotus. This nourishing and releasing practice involves gentle postures and shapes where experimental exploration is encouraged to rejuvenate, relax, refresh and restore you.
Within a yin class asanas (postures) are held for longer periods of time—for beginners, it may range from two to five minutes; more advanced practitioners may stay in one asana for eight minutes or more. Students are encourage to release all tension in muscles so that the asanas, held for longer periods of time, can access deeper tissues.
Yin Yoga poses apply moderate and healthy stress to the connective tissues of the body—the tendons, fascia, and ligaments—with the aim of increasing circulation and movement in the joints, bones, tendons and improving flexibility.
Yin yoga will give you that opportunity to commit to stillness, observing what arises, releasing and letting go, opening, creating space and allowing your self-time to discover who you are.
Instead of focusing on building strength, Yin focuses on flexibility and relaxation by targeting deep connective tissue. Yin Yoga is suitable for all levels and for beginners especially who may be particularly stiff – we invite you to bring your own bolsters ( or normal pillows) and blocks to assist you in getting the most out of the postures.
Yin Yoga practice restores and supports balanced Qi (vital life force) flow within the meridian pathways.
THIS CLASS IS HELD IN THE DOME IN OUR UNHEATED STUDIO THE LOTUS LOUNGE ON THE FIFTH FLOOR