At Hot Lotus we have a variety of class styles on offer catering for complete beginners through to more advanced levels. A summary of the class styles is detailed below. If you are completely new to Yoga or Pilates our FAQs page will probably answer most of your questions. If it is your first time to the studio check out our first timers page here. Chances are most (if not all) of your questions will be answered on these pages.
Yoga
Yoga can benefit anyone, whatever their body shape, level of fitness, flexibility and stage of life. We offer a range of classes to suit everyone from babies and children, all the way through to adulthood and advanced years. Regular yoga will increase flexibility, improve your stability and strength, and promote a general sense of wellbeing.
Sculpt
We are very excited to be launching Sculpt at Hot Lotus. This workout originates from Core Power Yoga in the US and Hot Lotus is the first studio outside of London to offer this amazing workout. Sculpt is a high energy flow class which incorporates yoga postures, free weights and cardio. Set to upbeat music, this is a fusion of yoga inspired movements with cardio and free weights.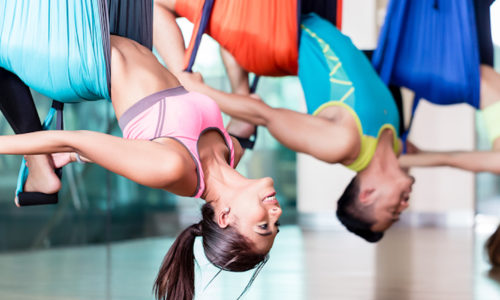 Aerial Yoga
Aerial Yoga uses a hammock to support, either fully or partially, your weight whilst working on traditional Yoga postures. This can enable you to achieve advanced Yoga postures that can take years to develop without the hammock as well as experiencing the benefits for the body by hanging upside down, which is great for the spine as well as building confidence.
Inferno Hot Pilates
Imported from the US, Inferno Hot Pilates (Inferno Hot HIIT) is a fun and challenging, full body, low impact workout using Pilates principles and High Intensity Interval Training (HIIT). It combines cardio and muscle toning in a heated room and is performed on a yoga mat and towel.
Body Control Pilates
At Hot Lotus we will be offering mat-based Body Control Pilates classes. Lynne Robinson founded Body Control Pilates in 1995 to share the Joseph Pilates method. She has become a leading figure in the Pilates movement, described by the Observer as 'the undisputed First Lady of Pilates'.
Body Blitz
The class is unheated (although there is residual heat in the studio) and involves challenging the core muscles through a variety of exercises creating a stronger framework, improving posture and giving you abs to be proud of! You will be shown how to align the body in order to get the most out of the exercises and when practiced regularly this class will give you visible results.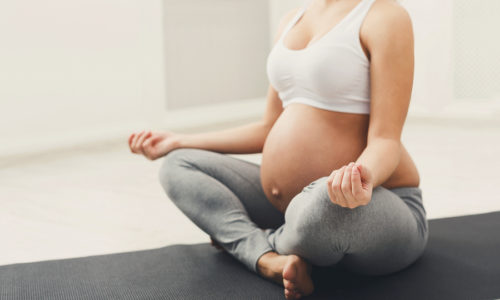 Bumps & Babies
We are delighted to have Katie Kingham on board to offer Baby Massage and Yoga classes. Katie already has established classes in the Heatons and in addition to this will now be offering a baby massage class on Thursday mornings and a Mother & Baby Yoga class on Thursday afternoons.